The American Library Initiative
Magical reading experiences for children
In partnership with Rabbit Publishers, the American Reading Initiative is providing books to American school libraries to celebrate the magic of the reading experience for children. Its best selling series, Harry Moon, affirms the values parents and teachers consider as core in building children with character.

Both the Harry Moon and companion Honey Moon series books teach kindness, respect to parents, self-confidence, acceptance and responsibility, while promoting literacy among middle-school children.

In the American Library Initiative, Harry Moon books are placed in school libraries and used for general reading, shared reading, special need and dyslexic programs. The initiative also provides Harry moon curriculum resources for teachers, counselors and mentors for reading advancement, trauma counseling, special need classes, anti-bullying and dyslexic tutoring.
Current initial sponsors of the American Library Initiative are the Dana-Farber Cancer Institute and the Dave Thomas Foundation for Adoption.



Dana- Farber is ranked nationally #1 in pediatric cancer dana-farber.org. The Dave Thomas Foundation for Adoption is dedicated to finding adoptive homes for the more than 134,000 children waiting in North America's foster care systems davethomasfoundation.org.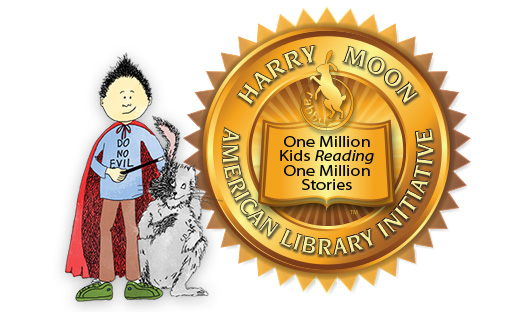 Numerous other sponsors will be joining this initiative. Among them is community chaption Jim "Mattress Mack" McIngvale in Houston, Texas who is bringing this reading experience to thousands of the children displaced now by flooding from hurricane Harvey.