News Releases
---
June 1 2012
Smart Families, Inc. Receives Nod to Design and Fulfill Cyber Hero America Classroom Training Resources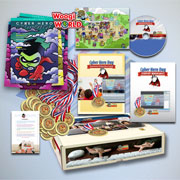 Smart Families, Inc., a San Diego based design agency, has been selected to craft classroom deliverables and administer program fulfillment services for school districts engaged in Family University Foundation's Cyber Hero America initiative.
Smart Families' inhouse talent and selected vendors have proven capabilities for assembling creative and very impactful teaching resouces in both print and video media, directed to teaching children as well as equipping parents and educators.
In addition to these resources, the company is also tasked to design and manage data collection and reporting proceedures for evaluating the program's classroom delivery and impact.
Among the Cyber Hero America Cyber Hero Day classroom resources being developed are these:
Video showing Cyber Hero classroom training in action
Take home 20/20 Kids take home magazine
Course Completion Award Medallions for each student
Classroom Instruction Guide
Student Worksheet
Cyber Hero Day Promotional Banners
Classroom Resources DVD
Classroom Theme Posters
Classroom Kit of all teacher & student resources
---
June 20 2012
Marketing Pro Joins the CHA Initiative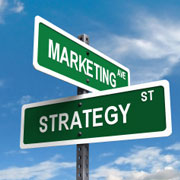 The Family University Foundation has just signed a marketing agreement with the Black Consulting Group in Chicago, IL to advance its Cyber Hero America initiative to place Cyber Hero digital safety training in the classrooms of 35 million K-6 children.
Thomas Black, president of Black Consulting Group brings deep experience and etensive contacts with many of America's most influential corporations to the CHA mission. He will lauch an aggressive marketing campaign in July, 2012 to secure corporate Roundtable and Community sponsorships to launch Cyber Hero programming in key launch states, such as Arizona, California and Illinois.
---
June 15 2011
FUF Launches Moms That Matter Initiative...Turning Values Into Movies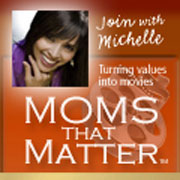 Michelle Borquez, a well-known media host, advocate for wholesome value in movies and popular speaker and author to women, has just become President of Moms That Matter. This new Family University Foundation initaitve will focus the book purchasing power of moms to move onto the New York Times best sellers list award-winning children's stories that showcase high values. As a result, that book becomes a prime candidate for a major studios to select as the script for a motion picture.
Michelle believes that thru the coordinated efforts, five times a year, of just 5,000 moms, Moms That Matter will become the largest single determining factor for moving "family values" stories of significance to the big screen. "We can influence the movies that reinforce the values we share."